A proven platform for high-stakes exams
With Exam.net, teachers can set high-stakes exams which the students carry out on their own digital devices. Exam.net is widely used by Swedish schools to run more than one million exams each semester.
Secure
Exam.net fulfils all requirements set out by the National Agency for Education in Sweden and approximately one in three digital National Exams in Sweden is taken using Exam.net.
Easy
It's easy to get started with Exam.net. You don't have to install any software and the students don't have to register an account. You will be up and running in just a few minutes.
Usługa dostępna za darmo
For schools outside of Sweden Exam.net will be free of charge throughout 2020. After that, Exam.net will be available at a very competitive price.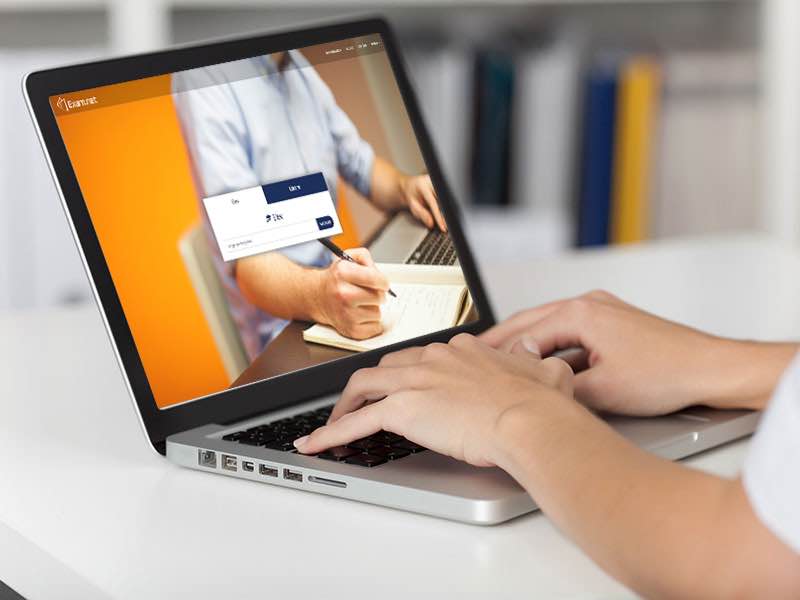 Såhär säger lärare om Exam.net
Nationella prov
Exam.net uppfyller de krav som Skolverket ställer på digitala lösningar för att användas under nationella prov. Under VT 2019 skrevs mer än 200 000 NP på Exam.net - både i grundskola, gymnasium och vuxenutbildning.
Sedan 29 juni 2018 ska uppsatsdelarna i nationella prov i engelska, svenska och svenska som andraspråk genomföras på dator eller annan digital enhet. Kopplat till detta har Skolverket kommunicerat ett antal krav som en provplattform ska kunna hantera. Samtliga krav uppfylls gott och väl av Exam.net.
| Krav och önskemål på digital lösning | Exam.net |
| --- | --- |
| Förhindrar att eleven besöker webbplatser eller använder dokument och tjänster som inte är kopplade till provet. | |
| Kan aktivera rättstavningsfunktionalitet för delprov som prövar skriftlig framställning i svenska och svenska som andraspråk. | |
| Kan inaktivera rättstavningsfunktionalitet för delprov som prövar skriftlig framställning i engelska och andra språk. | |
| Ordräknare som inte begränsar elevens skrivande. | |
| Möjliggör anonymisering av prov. | |
Har du frågor kring att använda Exam.net under nationella prov - Contact us at info@exam.net eller ring på 010 330 50 60.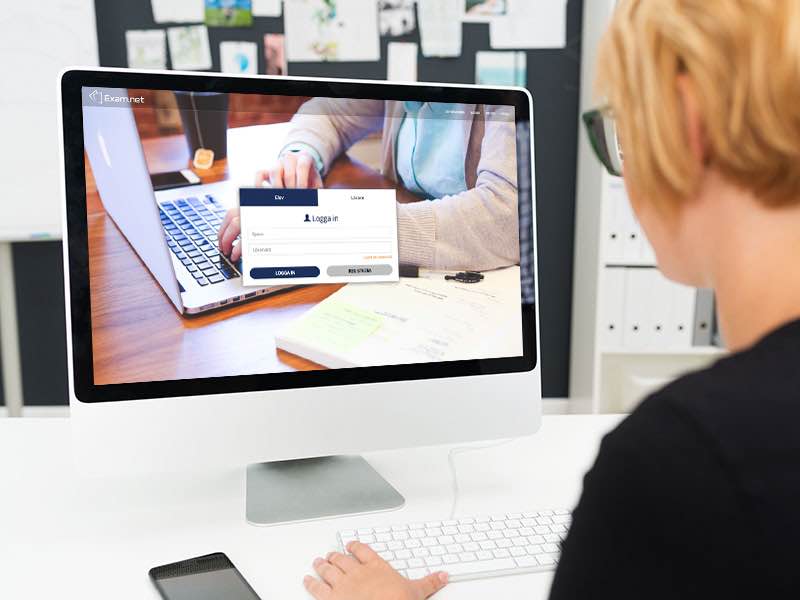 Technical details and stability
Exam.net is a stable and robust platform that works well with PC, Mac, Chromebooks and iPads, as well as in a blended technical environment with different hardware and/or operating systems.
The platform is based on modern web technology with a fully encrypted client-server communication. The students' texts are automatically saved and the teacher can monitor all students' material and status in real time.
Stability
Exam.net is built using a technical solution that adapts the required capacity depending on the number of users, ensuring functionality regardless of the number of students taking the exam at any one time. For example, approximately one in three Swedish students in each year group use Exam.net for writing essays during the National Examination days in Sweden.
Should the school experience a loss of network connection, the student can still continue without interruption. In addition, if the network is still down at the end of the examination, there are several offline alternatives to enable the exams to be submitted.
Remote examinations
Exam.net is reliable and secure, and originally based on the idea that students gather in a physical place, for example a classroom, where someone is physically monitoring them. Should the student sit in a remote location, for example at home, Exam.net can still be very useful either as a stand-alone tool or together with webcam monitoring.
Exam.net can be used alongside various video conferencing solutions (for example Google meet, Hangout, Microsoft Teams and Zoom). During the exam, Exam.net restricts and monitors the student's device, while the video conference service monitors the student's location (video and audio). Since the student cannot access the video conferencing functionality during the examination, Exam.net has a built-in chat, allowing the teacher to communicate with the student(s) during the exam.
Another feature widely used during remote examinations enables students to attach images of handwritten work to the exam. This feature is easily enabled by the teacher in the exam settings.
Pricing and contact information
Exam.net has been free of charge for organizations outside of Sweden during 2020 and if your organization has not yet tried Exam.net you are offered a free evaluation period. You will not automatically be moved into a paid plan or such after this period, instead you will be offered to buy a license for your organization. The price of a license depends on several factors and is presented to you when you are signed in to Exam.net. For reference, in Sweden Exam.net costs around 4 USD per student and year, and there are discounts available as the number of student users increases.
Our goal is to keep Exam.net as user-friendly and robust as possible, so that teachers and students can quickly and easily get started by themselves. There is no need for any technical integration and no training is needed to understand how to use it.
We are happy to answer any questions. Please contact us at info@exam.net.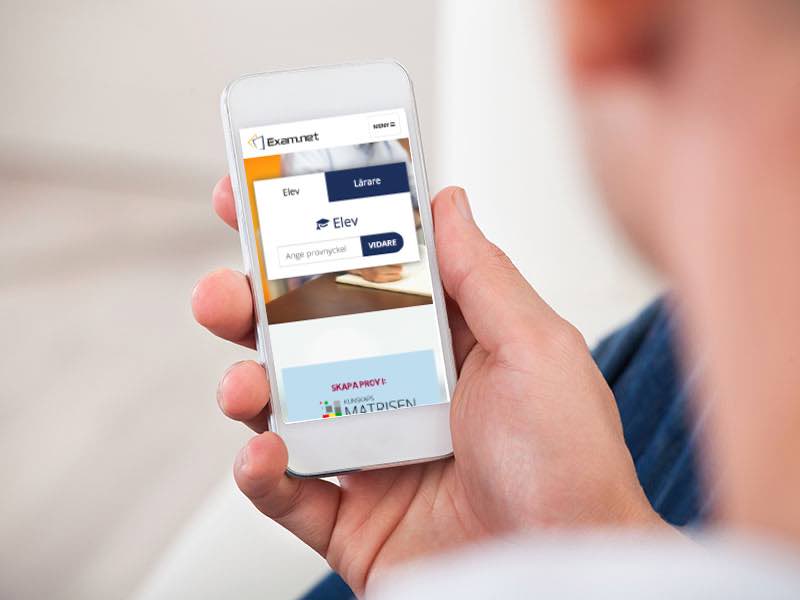 Automaträttning ihop med Kunskapsmatrisen
Många skolor använder Exam.net tillsammans med systerprodukten Kunskapsmatrisen. Att arbeta med båda produkterna innebär att man får en ännu mer komplett provsituation (t ex automaträttning med flervalsfrågor, para-ihop och lucktest) samt att man får tillgång till omfattande uppgifts- och provbanker i ett stort antal ämnen. Verktygen är integrerade med varandra och det finns en paketrabatt vid beställning av båda. Kontakta gärna oss om du är nyfiken även på Kunskapsmatrisen.
Vill ni ha en demo?
Vi har ingen säljorganisation som bearbetar skolor och kommuner. Istället fokuserar vi all vår energi på att utveckla produkten och innehållet samt hålla mycket konkurrenskraftiga priser. Däremot svarar vi snabbt och gärna på frågor över mail och telefon.
Hör av dig till oss om du vill veta mer eller är intresserad av en demo – vi nås på info@exam.net och 0703 15 82 11.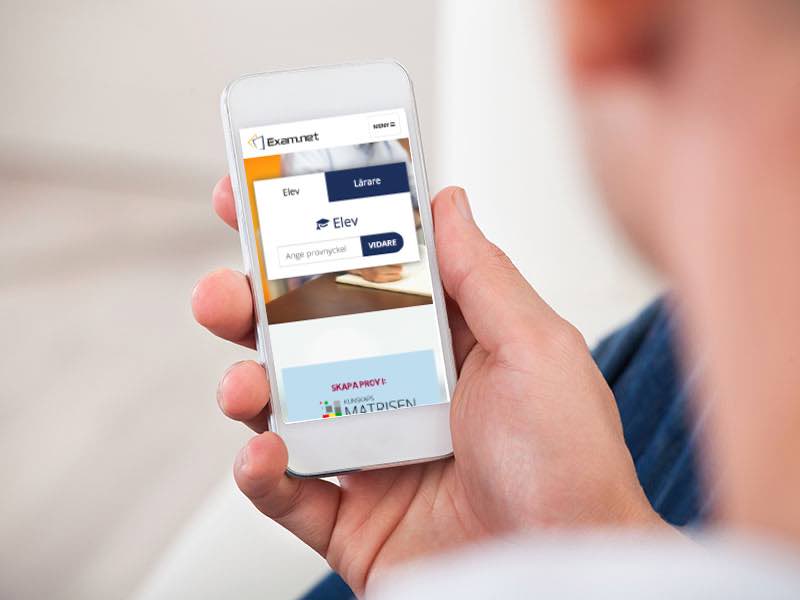 Priser för läsåret 2021/22
Det finns två olika sätt att köpa licens för Exam.net, antingen som enskild skola eller som grupp (t ex kommun eller friskolegrupp).
Priser för enskild skollicens
Priset för en skollicens läsåret 2021/22 är 39 kr per elev för grundtjänsten. Utöver det kan man välja tillvalet Automaträttande prov (som ingår på köpet fram till sommaren 2021). Hela elevunderlaget på skolan måste inkluderas i ett inköp, med undantag från elever i f-3 som ingår utan kostnad. Med en skollicens använder man Exam.net fritt inom skolan - för samtliga ämnen och årskurser. Priserna är exklusive moms och det går även att beställa en skollicens för endast en termin. Kontakta oss på info@exam.net om du vill beställa en skollicens.
Vuxenutbildningar
Exam.net lämpar sig mycket väl för vuxenutbildningar och ett stort antal kommunala och fristående enheter arbetar med verktyget. Prismodellen skiljer sig från grund- och gymnasieskolor - hör av dig till info@exam.net om du vill veta mer.
Grupplicens med volymrabatt
En kommun eller en friskolegrupp kan beställa Exam.net för flera skolor och på så sätt tillgodogöra sig volymrabatter. Fyll i formuläret nedan för att begära en prisuppgift för din huvudman så återkommer vi snabbt med information. Du förbinder dig inte till något.
Uppgifterna skickas ...
Tack! Dina uppgifter är mottagna, vi återkommer med svar.
Kontrollera att du har fyllt i korrekt och prova igen.
Om problemet kvarstår, skicka ett mail till info@exam.net
Personal data processing
The legal entity behind Exam.net is Teachiq AB, a limited company registered in Sweden. Sweden is a member of the European Union (EU), and therefore the General Data Protection Regulation, GDPR, has applied to Swedish companies since May 2018. The GDPR regulates personal data processing and applies to all legal or personal entities, public authorities, agencies or other bodies that process personal data in the EU. The Exam.net team works continuously on structure, clarity and safety to ensure that we collect and process personal data in a way that is compliant with the data protection regulation.
Personal data on Exam.net
An entity is either a data controller or a data processor. A data controller determines the purposes and means of the processing and a data processor is any entity that processes personal data on behalf of a data controller. Exam.net is a data processor when teachers use the tool in their profession and when students are invited to use the tool by their teacher.
We collect and process personal data in order to deliver a safe and secure service, and to fulfil our duties towards our users according to agreement. Examples on personal data we process are name, e-mail and IP address, school, subject, class and student ID along with answers and comments made in tests and exams. Exam.net does not collect sensitive personal data such as data on health, sexual orientation or religious beliefs.
Exam.net is a modern product with privacy by design. The platform is built to ensure that our systems are safe and well protected, so that we can safeguard the personal data that we process. We continuously work to improve our processes, routines and our documentation.
Should you have any questions about how Exam.net works with GDPR, please feel free to contact us on privacy@exam.net.